Our Motto is "Be Engaged and R.O.A.R!"  
Message from Our Principal Ms. A!
Greetings!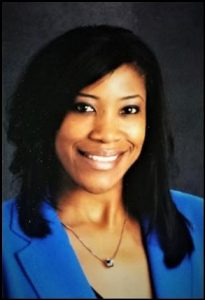 It brings me great joy to serve as the principal of Garfield School. After sixteen years of workings as an educator in Maywood District 89, it is an honor to serve as the lead instructional leader in a learning environment where students are encouraged and empowered to be the best version of themselves!  To hear and see our scholars engaged in learning, enhancing their critical thinking skills, and acquiring strategies to grapple challenging concepts in the various content areas is quite rewarding. We are working hard to make certain our scholars are equipped to compete academically, work collaboratively, and to be able to utilize essential critical thinking skills necessary for middle school, high school, and college. Daily, you will hear my staff and I refer to our students as scholars. Our expectation is that our students will be equipped to one day attend college and to work in the field/career of their dreams! Together, with the hard work of our scholars, Garfield School Staff, and our supportive families we can achieve this goal! Please peruse our newly revised website and remember to keep in contact with your child's teacher to ensure his/her success. I look forward to hearing from you soon!
Sincerely,
Ms. Marsha Alexander
Principal, Garfield Elementary
[email protected]