Check It Out! Check It Out!
Check out available books in our Destiny Library system.

Read, Learn, Discover!
Garfield School's Library is a place where books come alive!
Scholars have the opportunity to select and check out books to read each week.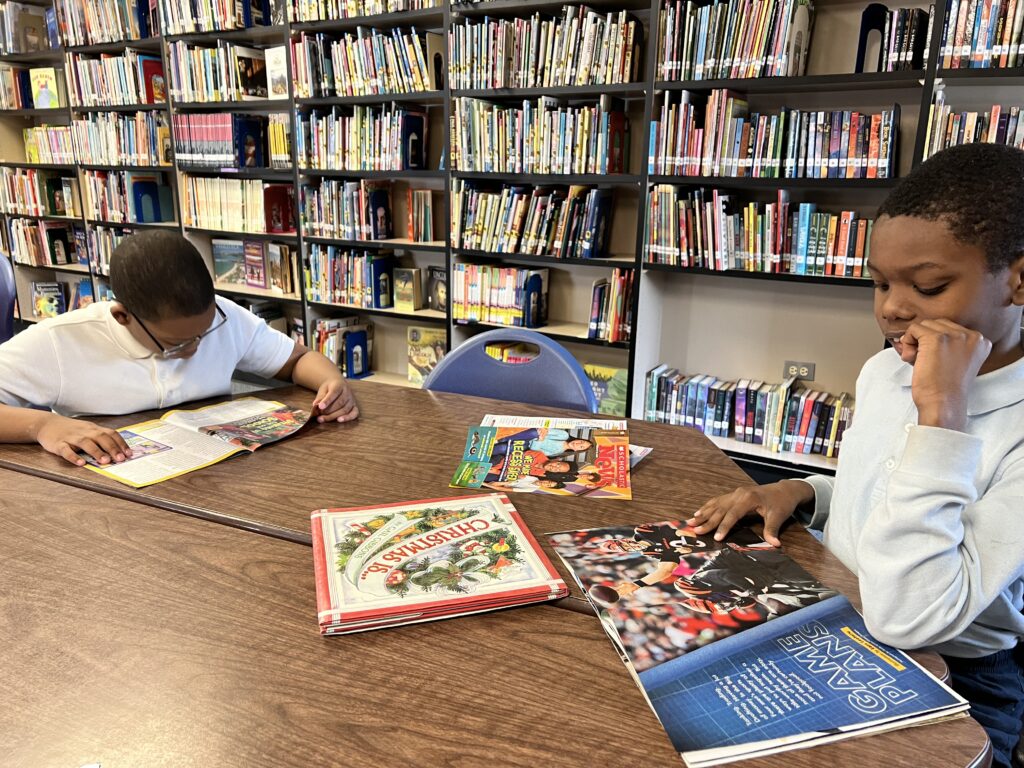 All Garfield scholars are expected to read 30-60 minutes each night.
Garfield's Library Clerk is Ms. Steadman.
Ms. Steadman can be reached by email at [email protected]
Check out the Maywood Public Library here.