Garfield Hosts Black History Assembly
On Wednesday, February 22nd, grades Kindergarten through 5th grade took to the stage to sing, dance, recite poetry, and teach at the Black History Assembly. Students spent weeks in preparation for this event. Many researched famous African Americans, while others learned about traditional songs and dances.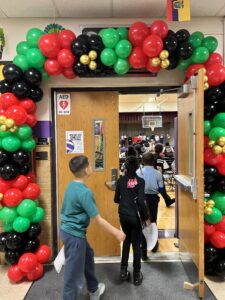 The event was split into two time slots; Kindergarten – 2nd grade and 3rd – 5th grade. Each one began with the Garfield choir singing "Life Every Voice". The walls and hallway were decorated with the colors of red, green, and black. It was truly a fabulous event.