Girls On The Run Registration Now Open!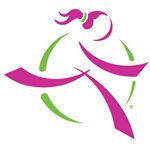 This spring at Garfield School we will once again host an afterschool program called Girls on the Run. Girls on the Run's mission is to inspire girls to be joyful, healthy and confident using a fun, experience-based curriculum, which creatively integrates running. This program envisions a world where every girl knows and activates her limitless potential and is free to boldly pursue her dreams. The girls will learn valuable life lessons all while being active and training for a 5K that will include all the girls participating in a Girls on the Run program in the central Chicago area. This year the 5K will be held in Chicago at Grant Park on Saturday, May 19th.
The program will be taking place on Mondays and Wednesdays right after school until 4:45 pm starting Monday, March 5th. The program will consist of groups of girls in 3rd-5th grade. The cost for the program is $50. Scholarship applications are available when registering. The Girls on the Run organization does not want money to hinder any girl from participating. There are a limited amount of spaces available. So, if your child is interested, please act quickly!
In order for your child to participate, you must register your child. Registration is currently open and will run through Monday, March 15th. However, late registration will run from March 1-15. During this time, each individual program fee incurs a $5 late fee that cannot be covered by financial assistance.
There are 3 ways to register your child: (1) Online at www.gotrchicago.org
*Electronic Form is bi-lingual (Spanish & English)
(2) Bi-lingual Call Center
The Bi-lingual Call Center (English and Spanish) can be reached at (312) 313-0280. The Call Center is open Monday- Friday 9am-6pm from January 15th-March 15th.
(3) Make An Appointment with Ms. Van Noord to Complete Form Online
If you need help with the form or access to a computer at the school. Feel free to call Ms. Van Noord at 708.216.2813 (office number) or email me at [email protected] to schedule a time.
We hope that you will encourage your girl to take part in this great program! If you have any questions regarding Girls on the Run or the registration process, as stated above please feel free to give me a call at (708) 216-2813 (office number) or email me at [email protected]
Sincerely,
Betsy Van Noord
Garfield GOTR Site Coordinator & Coach
GOTR Intro Letter Spring 2018 (SP English)
Esta primavera en la escuela Garfield tendremos nuevamente el programa después de la escuela llamado "Girls on the Run" (Niñas Corriendo). Girls on the Run-Chicago es una organización cuya misión es inspirar a las niñas para estar saludables y sentirse seguras de sí mismas; utilizando un programa de diversión, después de la escuela con un currículo que integra creativamente el correr con lecciones interactivas que forma el desarrollo emocional, social, mental y físico positivo todo mientras las niñas entrenan para una carrera de 5k que se celebrara en los suburbios del suroeste. Este año la carrera de 5km se llevará a cabo en Grant Park en el centro de Chicago el sábado 19 de mayo!
El programa se llevará a cabo los lunes y miércoles después de la escuela hasta las 4:45 pm empezando lunes 5 de marzo. El programa constará de los grupos de niñas de tercer a quinto grado. El costo del programa es de $50. Las solicitudes de becas están disponibles al registrarse. La organización de correr no quiere que el costo obstaculice la participación de cualquier niña. Hay una cantidad limitada de espacios disponibles. Así que, si su hija está interesada, por favor, actúe con rapidez!
Para que su hija participe, usted debe registrar a su hija. La inscripción está abierta y se extenderá hasta el lunes 15 de marzo. La inscripción tardía se realizará del 1 al 15 de marzo. Durante este tiempo, cada tarifa individual del programa incurre un cargo por retraso de $ 5 que no puede ser cubierto por la asistencia financiera.
Hay tres maneras de inscribir a su hija:
(1) Visite la página www.gotrchicago.org
Formulario Electrónico es bilingüe (Español e Inglés)
(2) Centro de llamadas Bilingüe
El Centro de Llamadas Bi-lingual (Inglés y Español) se puede contactar al (312) 313-0280. El Centro de Llamadas está abierto de lunes a viernes de 9 am a 6 pm del 16 de enero al 15 de marzo.
(3) Haga una cita con la Sra. Van Noord para completar el formulario en línea
Si necesita ayuda con el formulario o acceso a una computadora en la escuela. Siéntase libre de llamar a la Sra. Van Noord al 708.216.2813 (número de oficina) o envíeme un correo electrónico a [email protected] para hacer una cita.
¡Esperamos que usted anime a su hija a participar en este gran programa! Si usted tiene alguna pregunta acerca de Girls on the Run o el proceso de registro, por favor me dan una llamada al (708) 216-2813 o por correo electrónico [email protected]
Sinceramente,
Betsy Van Noord
Garfield GOTR Coordinador del Sitio y Entrenador